Premises Liability / Injuries Related to a Building or Site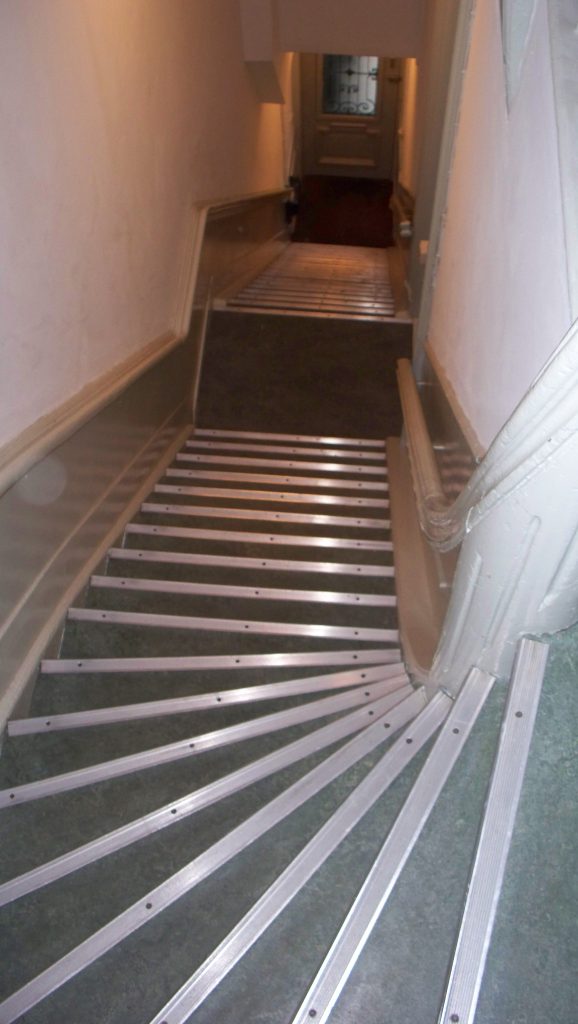 Injuries related to facilities or buildings often involve a failure of a property owner/manager to ensure safety to its patrons or guests. This can be due to a failure to maintain structural or safety related aspects of a building, human error, or due to a defect related to the structure or a safety feature within a facility. We reference building codes, industry standards, and engineering safety principles to determine if an accident was caused by a problem with a structure or safety device within the structure. Call us today to help you resolve your premises liability case.
There are a variety of potential hazards associated with a structure including maintenance of floor surfaces, seating, maintaining the structural integrity of the building, machinery failures, stairs, elevators, walking surfaces, and many other site-specific hazards.
There is an expectation that buildings and grounds are kept in a safe condition without unnecessary hazards. This doesn't always happen, which can result in injury or death. Common safety problems related to groundskeeping can include walking or driving surfaces not being maintained, holes hidden by tall grass, edge of a sidewalk not being demarcated, crumbling concrete, or slippery surfaces caused by inadequate texture or debris. There may be design defects with the grounds that create a hazard which could include problems like a parking lot not being laid out to specifications, or a walking or driving surface that is too steep. There are building codes and safety regulations that business facilities and grounds must comply with.
Equipment or Machinery Malfunctions
Equipment that is not properly maintained can cause injuries. Examples of hazardous conditions related to equipment on premises include vehicles that are used on a location, overhead doors or sliding gates, powered doors, seating, or any mechanical failure resulting in injury.
Falls on a stairway may be due to defectively designed stairs that are too steep, too short, or don't meet acceptable design criteria for the horizontal versus vertical dimensions. Stairs take a lot of abuse and if not maintained can break, resulting in injury.
While slips and falls can be due to defective conditions or defective design, Mechanical and Safety Engineering generally does not get involved in these cases, but please feel free to reach out for referrals for these cases or if you have any questions.
How We Can Help

We have extensive experience dealing with a variety of accidents related to a facility or grounds, determining the cause of these failures and who is responsible.

Contact MASE today at (855) 627-6273 / email to info@mase.pro